Tonight's Critical Mass
will feature one thousand plus costumed riders taking to the streets of L.A. starting at 6:30pm, Wilshire and Western.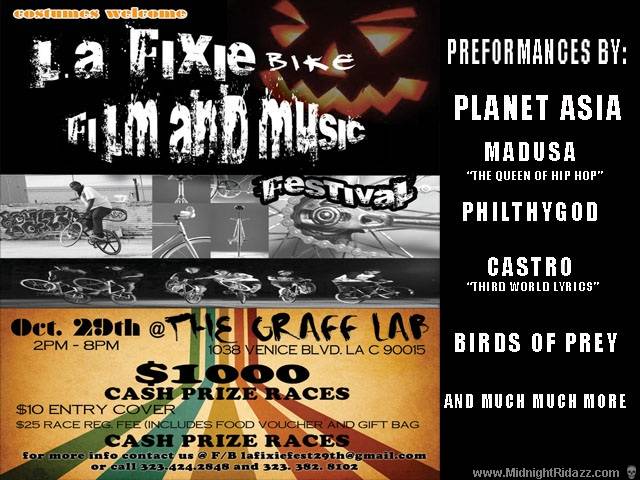 On Saturday, head over to the Graff Lab for the
L.A. Fixie Bike Film and Music Festival
. Music, Films, Food and Racing with CASH prizes for men and women! So if you think you're the fastest fixie rida in all the land,
PROVE IT, and collect $400. Here's a teaser:
And on Sunday, The
99% Ride
takes to the streets starting at
OccupyLA
at noon, sharing our demands for a world that works through democracy, not corporatocracy
.