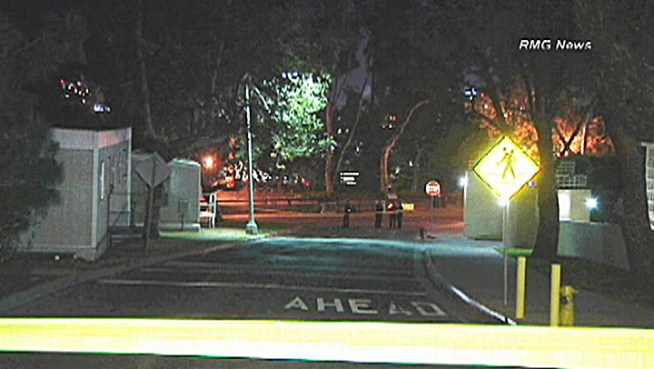 If reports are true
, Jerico Culata died last night for a number of reasons. The most important one was that we was not wearing a helmet. The second reason was he was riding a bicycle with no brakes. The third reason was he was riding beyond his skill level. It is extremely sad but comes as no surprise that someone has died at Los Angeles Critical Mass.
When I was told of his death, my mind instantly played out following scenario:
A young inexperienced cyclist was riding a fixie with no helmet and lost control on a downhill descent.
It turns out my guess was not far off...
Jerico Culata of Los Angeles was participating in the Critical Mass ride with up to 700 other riders when he lost control of his bike and slammed into a masonry wall, Clark said. He wasn't wearing a helmet, said LAPD Officer Sara Faden. Faden couldn't confirm reports about whether the bike Culata was riding had brakes. She did say, though that there is a trend of riders are using bikes that have no brakes. Culata went wide on a downhill curve, his friend told a photographer outside the hospital.
After a near death experience thanks to a hit and run driver, I no longer ride critical mass. Sometimes I miss the experience of riding with thousands of others, but it also comes at great risk. Young children with no helmets and no brakes abound at the rides. It's been a ticking time bomb for quite some time. I recall seeing a young rider lose control on a descent in West Hollywood several years ago, run right thru a red light on Santa Monica Blvd and slam right into an Audi. The impact was so severe, the Audi's radiator was crushed and instantly spilled coolant on the street. The cyclist got up, brushed himself off and rode away. It was humorous but also foreshadowed the events of last night.
My heart goes out to Jerico's family and friends. I hope the cycling community will learn from this tragedy.
Please. Wear a helmet, and put a brake on your bike.
Like This Guy!
Or These Guys!
Keep your eyes open at all times!
Know the limits of your skills.
Always look out for your friends.